Comfortable  Washable  Hard-Wearing   Colourfast   Adjustable 

 
Front Band Visor
 The visor is sewn with a comfortable front band.

 Cotton braid strap is adjustable for a relaxed or snug fit.
Bias binding edging with coiled elastic strap.

   Each visor has two colourways and can be worn on either side.
Sun Protection Visor
   The soft quilted visor is sewn to a fabric head cover,       Which ties comfortably at the back of the head.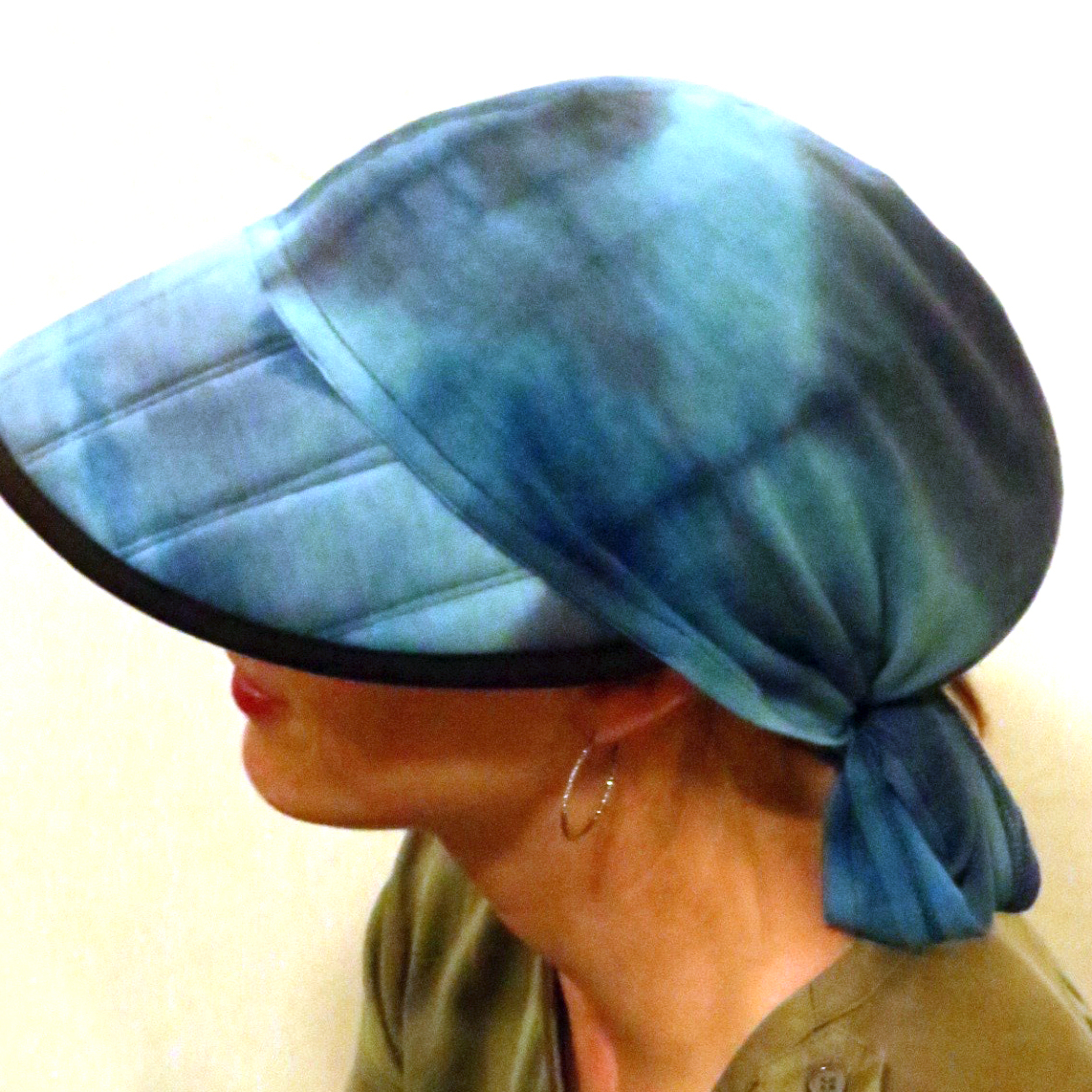 As each item is unique and individually hand-made, I am happy to send photos of the visors that I have in stock in your preferred colour choice and style. Just contact me with your enquiry.